Unlocking Nokia BB5 Phones Guide
This method does not work with all phones BB5 only the phones from the following list
Nokia 6630 RAP3G v2.10E PA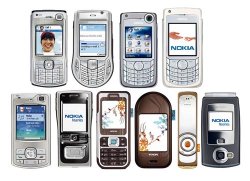 Nokia 6680 RAP3G v2.0E PA
Nokia 6681 RAP3G v2.0E PA
Nokia E60 RAP3G v2.20E PA
Nokia E65 RAP3G v2.20E PA
Nokia E70 RAP3G v2.20E PA
Nokia N70 RAP3G v2.20 PA
Nokia N71 RAP3G v2.20 PA
Nokia N90 RAP3G v2.11 PA
Nokia N91 RAP3G v2.20E PA
Nokia N93 RAP3GS v2.0E PA
Here's How!:
For unlock your phone, you need to have the following cables: DKU-5 or CA-42 With these cables you can connect your telephone of Nokia with your computer via USB port.
NOTE: No other cable will work because ONLY DKU-5 & CA-42 support FBUS.
(Pop-port cables DKU-2, CA-43 & CA-52 will not work since they do not support FBUS.)
You must have the latest version of that cable driver. Download here.
Note that phones with only a USB port(N91, N93i & Nokia N95) will need to use an unlocking/flashing box like JAF along with a COM Emulator to unlock. Please see this forum for more details.
Instructions:(Battery must be completely charged & any SIM card must be removed.)
1. download the BB5 Unlocker ( pss : messiphone.com )
2. Next to install the bb5 unlocking software ,Unzip BB5.zip in a folder & run `install.bat`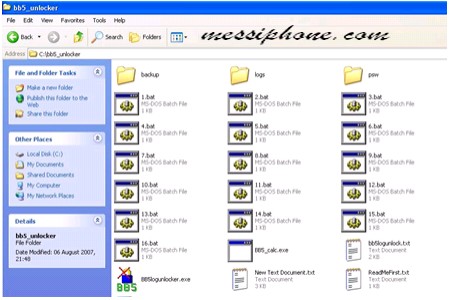 3. Connect your phone with cable to PC. Turn on your phone.
4. you can tell if it has by going into your device manager as shown below looking under the tab that says ports as mine shows it says usb to serial bridge (com3) you need to make a note of the com number that its been assigned for the next step.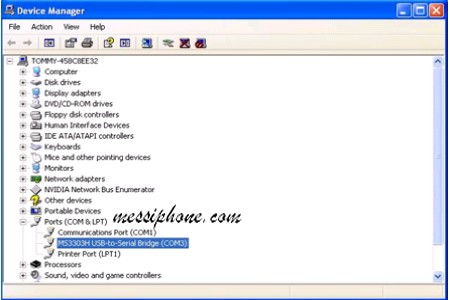 5. Open file c:/bb5_unlocker/logs/bb5_unlocker.cfg and write here pro COM port (1 to 9).
6 . Now if all has gone ok make sure you phone is plugged into the computer, and it is turned off, it must be turned off to start it properly
7. Run c:/bb5 unlocker/BB5logunlocker.exe , As you can see from the screenshot the program is working through com3.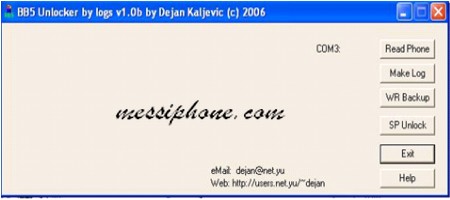 6. Now turn your phone on, when the nokia logo appears press the read phone button .Click READ PHONE , within a few seconds you should see you data appear. If it works ok
7. Click MAKE LOG, log will be created in the folder LOGS. This log contains your unlock codes.
8. Enter codes to phone manually,
Note : to enter code manually.
Remove sim first.
Press * 3 times for p
Press * 4 times for w
Press * 2 times for +
"Phone restrictions off" means unlocked.
or
9. Click SP UNLOCK to enter codes via FBU